MANY PEOPLE HAVE A BAD GRIP, AND THEY HOLD the club way too tightly. They end up with a golf swing that really can't even be called a swing. For those people, a golf swing isn't a natural move. They don't have any idea how a good swing should feel, and the game offers them nothing but frustration. Does this sound like you?
I understand your frustration. I've been teaching more than 50 years, and the players I'm describing make up more than 90 percent of the folks I teach. The good news is that golf doesn't have to be that hard. I wrote my book, The Touch System For Better Golf, back in 1971 so players at all levels could understand that you can learn to feel what a good golf swing is like. You can use that feel to produce copy after copy of a good swing. I know it's possible, because feel and rhythm is the only way a guy my size, 5-feet-7 and 135 pounds, could consistently hit the ball 265 yards and beat players like Sam Snead and Ben Hogan in the 1950s.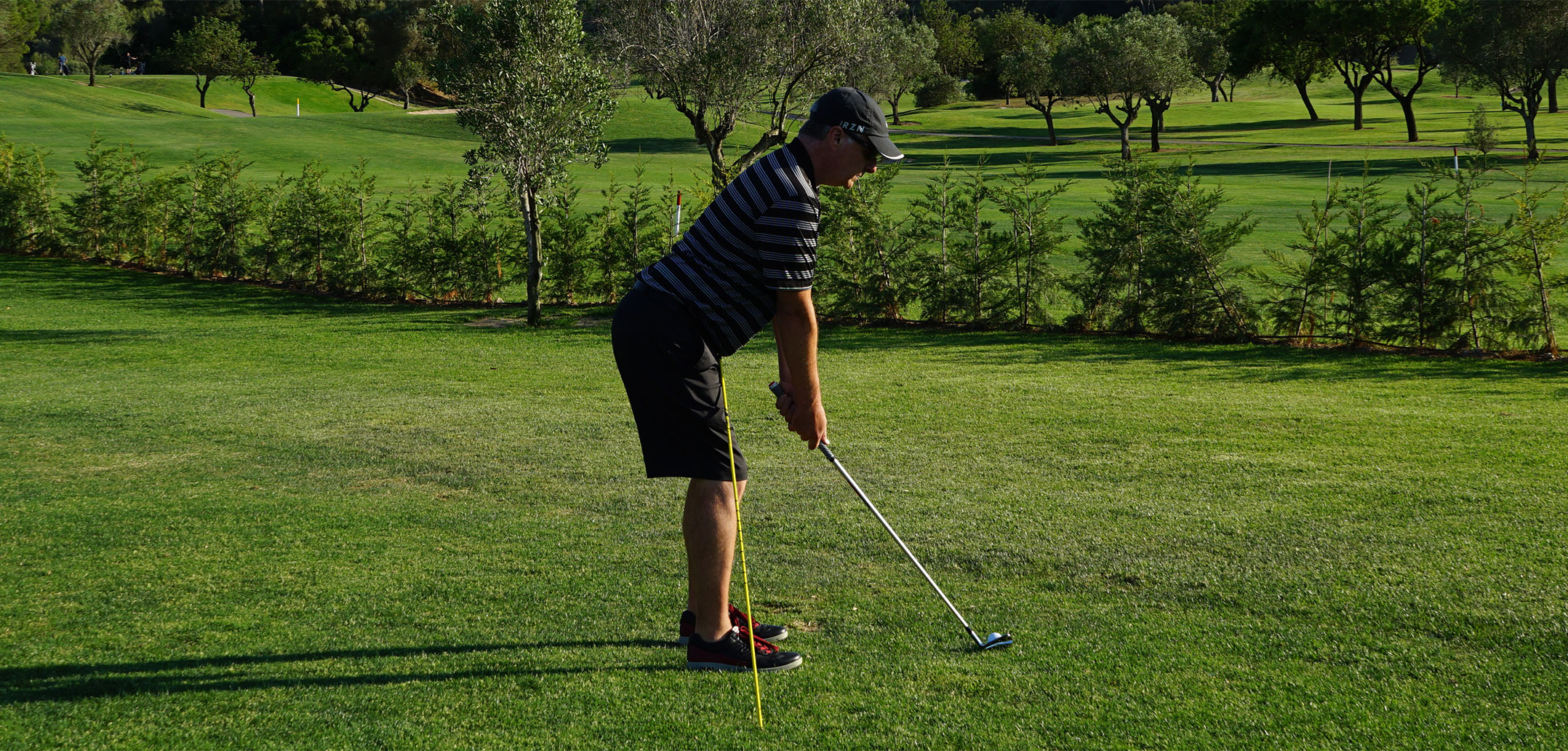 How can you make it work for you, too? It's simple, really. By developing sensitivity in your hands-by learning to feel what the hands are supposed to do during the swing-you'll get better far more quickly than you would trying to copy mechanical swing positions. I've seen so much golf instruction that focuses on what the body is supposed to do (like turn, shift and pivot) that I'm afraid players are going to forget how important the hands are. After all, they're the only things attached to the club.
The same ideas apply to putting and the short game. The goal is to put yourself in position to receive the feedback–the feel-your hands give you, and you'll be on your way to lowering your handicap dramatically.
The original Touch System
Bob Toski's book The Touch System for Better Golf was originally published by Golf Digest in 1971. It was one of the first instruction books that focused on teaching how a good golf swing feels, instead of how it looks. It is full of feel images like the one shown here of a swing superimposed over a canoe heading toward a waterfall. Toski still teaches the book's principles six days a week at his learning center in Boca Raton, Fla. M.R.
A good player already knows how to control the force of the swing. When he's on the tee with a driver in his hand, he's just thinking about what direction he wants that force to go.
That's easy for a good player to say, you're probably thinking to yourself right now. But you can learn something from how a tour player approaches his next shot. Good players practice technique at the range, then concentrate on the target on the course.
The poor player tries to figure out how to make the next swing–from taking his grip to a position-by-position run-down of the mechanics he's been trying to learn from his teacher–while he's over the shot he's trying to hit. That shouldn't be happening. All those swing thoughts create tension, and tension is an absolute killer in the golf swing.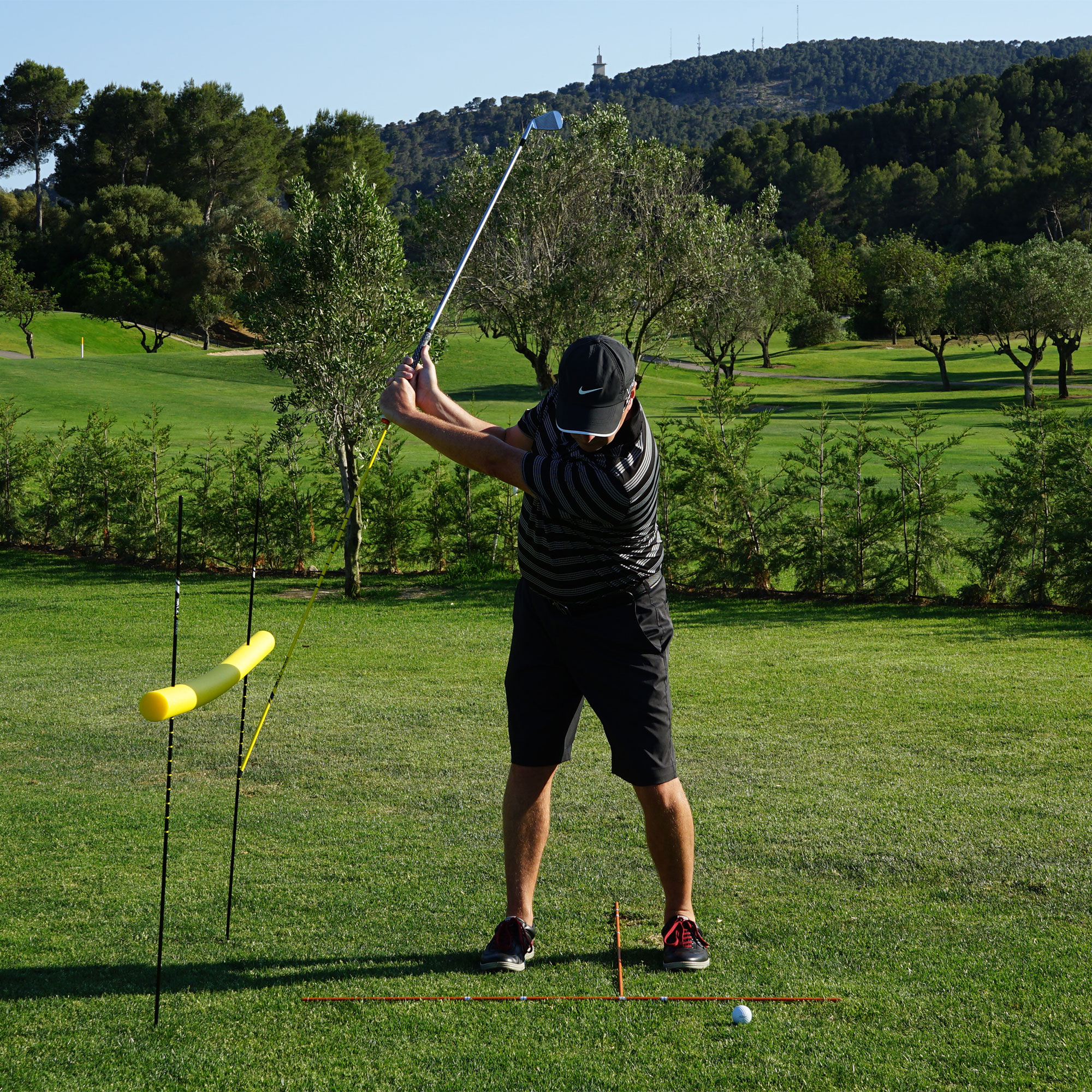 If you're a beginner, you're far better off concentrating on your target and aligning yourself to take into account your natural ball flight than you are aiming straight down the middle and trying to think yourself into hitting a straight shot.
If you're a better player who gets the urge to work the ball left or right, take my advice: Don't, unless you really have to. A straight ball will almost always work, and it gives you more room to make a mistake.
I'm sorry to say that in more than 50 years of teaching, I've seen far more of the first two examples on this page-strong grips and inside takeaways and weak grips and outside takeaways–than I have of good, grips and on-line takeaways. The more neutral the hands, the more chance they have of coming back to impact neutral. Square contact comes when you hit the ball in the middle of the clubface with the club in a neutral position. A strong grip forces the club to come inside on the takeaway; a weak grip forces it to do the opposite. Great players produce less curvature in either direction, and they make consistent, solid contact because they don't have to manipulate the club to get it back to square. They also understand a ball hit with an open or closed face is hit with a glancing blow.
Another benefit of the neutral grip shown here is that it lets the club release fully and transmit all the power from the wrists into the ball. With a strong or weak grip, you're restricting the release of the club and losing out on a big power accumulator.
The hands work together
One of my favorite feel images from the Touch System book is of a pair of dancers superimposed over the hands in the backswing. It's a great way to think about your grip. Your hands should be like a good dance team–close to each other and moving together without any separation. The left hand leads, while the right responds.
The "yes" neutral grip absolutely was the most comfortable for me. I felt like I wasn't manipulating the club in my backswing, and it gave me fewer things to think about during my swing. I tried a stronger grip, but it felt awkward, and I couldn't consistently find the ball at the bottom of my swing.
The most helpful part of this article was the visualization tip. I've got a lot of mechanical thoughts, and I struggle with keeping them in the background when I'm actually out on the course. I thought it would be hard to stop thinking so much, but I hit 15 balls and concentrated just on the target, like Mr. Toski said, and I was amazed how well it worked. Thinking about nothing didn't seem to work, but giving myself one clear thought about my target was great.
Keep the pressure in your hands constant
Consistent putting flows from two fundamentals: grip pressure and alignment. Let's start with grip pressure. Players push and pull putts because they change the grip pressure in different parts of their hands. For example, changing the pressure in your fingers during a putting stroke-by squeezing them tighter on the grip-will tend to make you pull a putt. The opposite happens if you change the pressure in the heels of your hands.
You can have a great stroke with constant grip pressure and still not make a thing if you aren't lined up correctly. Put a two-by-four on the ground parallel to your target line (right) and use it to align your stance-and your eyes-to your target. Notice how I have my eyes parallel to the board, but not directly over the target line. Your eyes should be inside the ball because you're used to playing every other shot that way.
For better feel, keep it low
If you want to take all of your buddy's money before you even get on the course, challenge him to this bet: From a few feet off the green, ask him to toss a ball up in the air and get it closer to the hole than you can by rolling one along the ground.
You are much more sensitive to distance when your wrists and hands are stabilized-either when rolling the ball on the ground or making a simple, short chipping stroke. When you have to lift or flip the ball into the air, you bring more moving parts into play, and this hurts your feel.
I always want to use less backspin and more roll. Less loft–a 7- or 8-iron instead of a sand wedge–gives you the ability to make a shorter swing. Better yet, on a simple, rolling chip, you can get away with being far less precise at impact. Even if you hit it a little bit fat or thin, you'll still get the ball on the green. If you aren't precise with the high shot, you can easily chunk it short or blade it across the green.
The look of feel
I'm not a handwriting expert, but I believe there's a link between how a player uses a pen and how he swings the golf club. Tiger Woods' signature has tall vertical lines and some wide horizontal strokes, and he doesn't seem to press hard on the paper. He has tremendous hand and arm speed in his swing-something you can't do with a tight grip. Phil Mickelson's signature is a little bit darker, but still has a similar flow to Tiger's, and Phil's got a lot of speed, too. Compare those with Nick Price's signature-which is heavy and precise. Nick's swing is faster and more compact. He doesn't hit it as far as Tiger or Phil, and a lot of that is because his grip is tighter. My signature is a combination of Tiger's and Phil's. My long, flowing swing and sensitivity to grip pressure is why I can hit it 250 yards off the tee at 78 years old!